It seems like we
May
have escaped another month 🥁
Terrible puns aside, April has been a fantastic month packed with
escape room award ceremonies
and exciting
new rooms
popping up all over the place.
So, what does May have in store?
From May Day, to Cinco de Mayo, to Mother's Day, to Memorial Day... May is a busy month for getting together with friends and family.
Let's not forget about Star Wars Day either! In celebration, I'll leave you with my favourite (and most relevant) Star Wars joke:
How do you unlock escape room doors on Kashyyyk?
With a woo-key!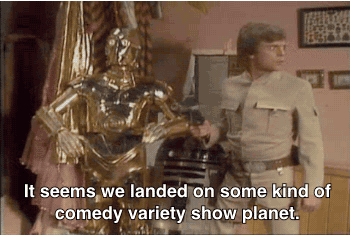 Until next time!
Mairi
Editor of Escape Industry News
P.S. If a friend has forwarded you this email, please consider subscribing! I promise the puns aren't always this terrible.